Buyer Beware of failed Acrylic and Epoxy Roof Coatings
Not all roof coatings are the same. There are many types of roof coating on the market today and you should use caution before you buy or install them. There are thousand of roof coating products that fall into the following categories: Acrylic, Elastomeric, Alumacoat and Epoxy. All four types can cause more damage to your roof if they are used in the wrong conditions. Most coatings will absorb water up to 50% of their own weight and then these coating will hydrostatically force the water through your existing roof causing more damage and leaks then before you coated it. The most dangerous coatings to use, that can cause the most extreme damage to your roof, are Epoxy roof coatings. Epoxy coatings will cure, contract and curl upon itself, as a result it can tear your roof apart and create extreme leaks and damage to your roof.
Below are some pictures of an epoxy roof coating manufactured in Texas that tore the existing roof apart.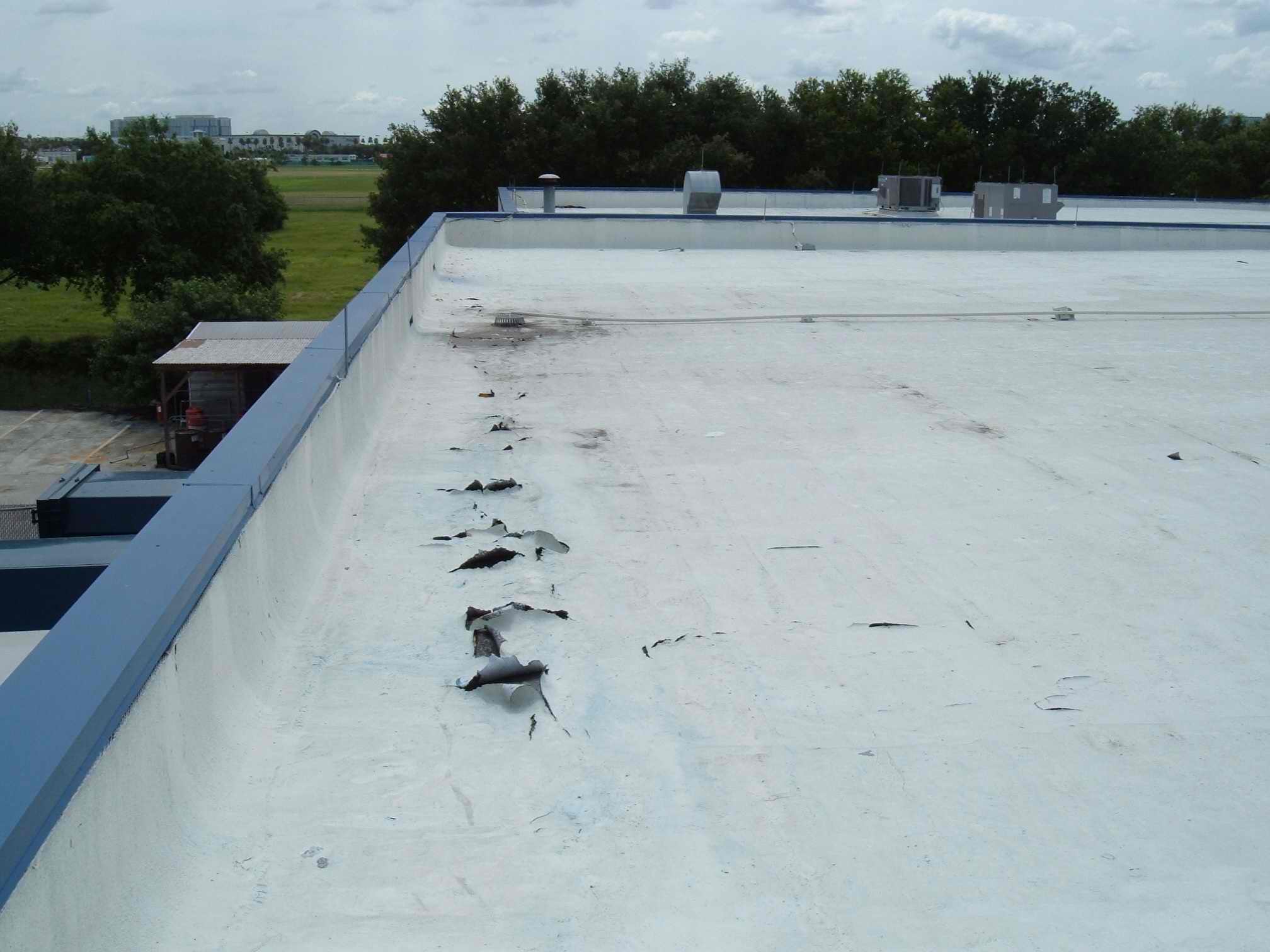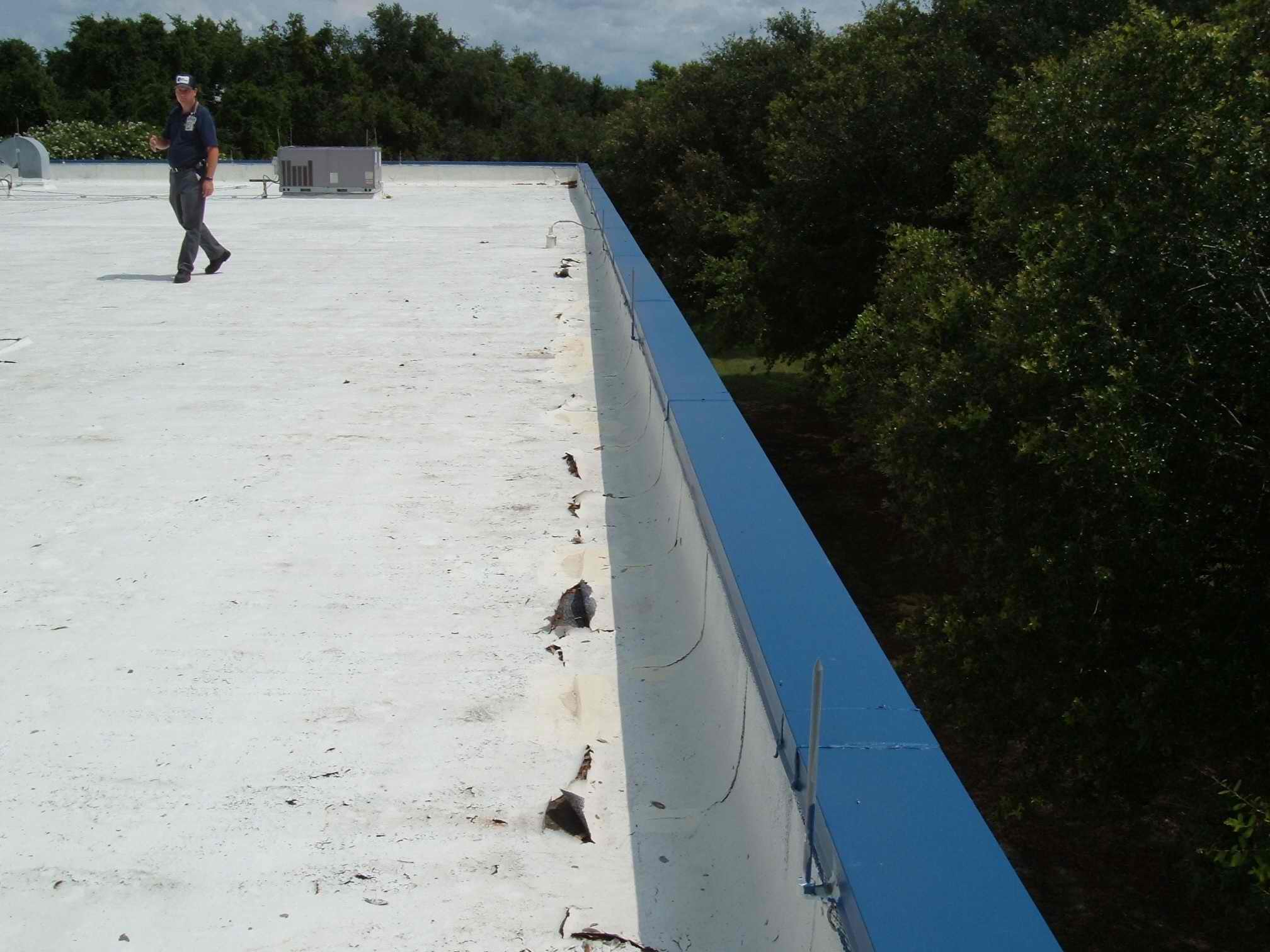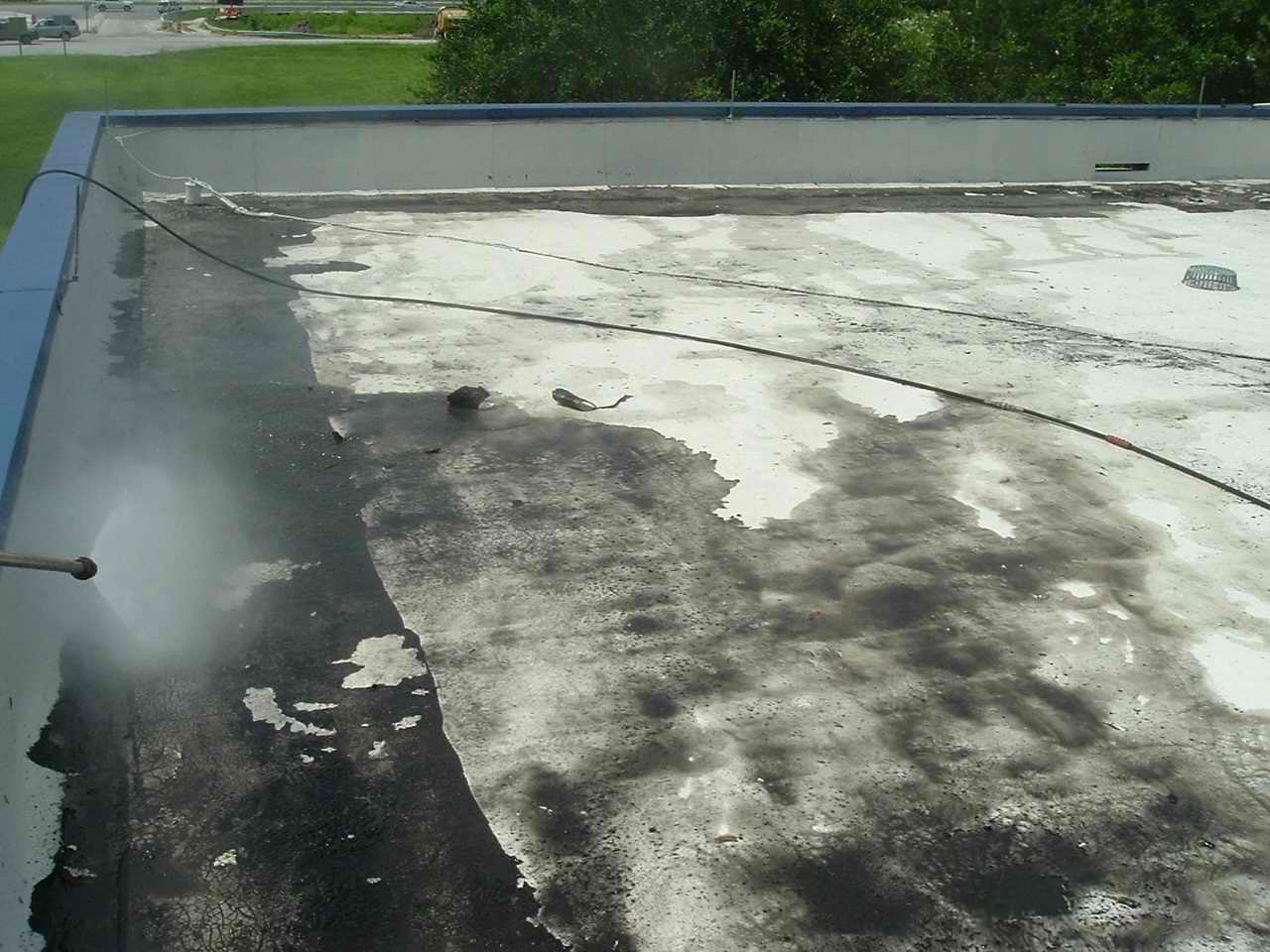 Final Flat Roof™ is the only Thermoset ROOF COATING that has never failed. Don't be fooled by imposters that try to copy our unique system and say it is the same product. We possess and distribute the Final Flat Roof (FFR) trade secrete system. Do not risk your buildings safety to inferior acrylic, elastomeric and epoxy products that try to copy us. Protect yourself; demand the one and only Thermoset ROOF COATING Final Flat Roof.